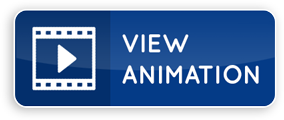 Effective product return management allows a company to recapture value, minimise write-offs and increase consumer satisfaction. It ultimately raises your customer-first reputation. This is especially true for the consumer electronics and high fashion businesses with a massive sales network, complicated maintenance service and intellectual property issues.
Returns Material Authorisation (RMA) has become a standard term for a lot of companies to demonstrate a commitment to their guaranteed product quality. Management of the return process is made more challenging with the proliferation of e-commerce. This is true for both companies selling to the huge consumption market in Asia, as well as manufacturers in Asia who sell to the rest of the world.
Coupled with Tradeport's logistics expertise, our central location enables us to perform as your regional maintenance centre to efficiently process returns from your customers.
Tradeport's product return support includes product testing and setting up repair centre on the premises. The handling of product return, disposal, re-shipment and re-sale is fully compliant with relevant industrial and environmental requirements as well as local regulations.
Rising costs for raw materials and waste disposal, together with diminishing supplies of finite ingredients and tightened government legislation mean companies in all industry sectors are being forced to reconsider their materials and wastes strategies. Tradeport's process successfully helps you maximise your asset recovery and minimise recycling costs.