Tradeport is backed by a consortium of industry leaders from Europe, Mainland China, and Hong Kong. Our investors share with Tradeport their expertise in cargo management, logistics service, and best practices and network of their respective industries.
China National Aviation Corporation
China National Aviation Corporation (CNAC) was established in 1929 as the first airline in China to provide air transportation services. In 1995, the group formed a subsidiary company in Hong Kong. CNAC now has a portfolio of aviation related investments including cargo handling and airline catering in Hong Kong, Macau and Mainland China.
Fraport AG
Fraport AG is one of the leading companies in the international airport business with investments and operations on four continents. The company owns and operates Frankfurt Airport, which is Europe's number one cargo hub. Fraport AG is also active in airport retailing and real estate development.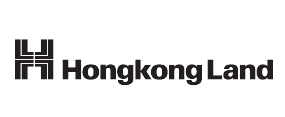 Hongkong Land
Hongkong Land is a major listed property investment, management and development group. The Group owns and manages more than 850,000 sq. m. of prime office and luxury retail assets in key Asian cities, principally Hong Kong, Singapore, Beijing and Jakarta. Its properties hold industry leading green building certifications and attract the world's foremost companies and luxury brands. The Group also has a number of high-quality residential, commercial, and mixed-use projects under development in cities across China and Southeast Asia, including a 43% interest in a 1.1 million sq. m. mixed-use project in West Bund, Shanghai. Its subsidiary, MCL Land, is a well-established residential developer in Singapore. Hongkong Land Holdings Limited is incorporated in Bermuda and has a primary listing in the standard segment of the London Stock Exchange, with secondary listings in Bermuda and Singapore. The Group's assets and investments are managed from Hong Kong by Hongkong Land Limited. Hongkong Land is a member of the Jardine Matheson Group.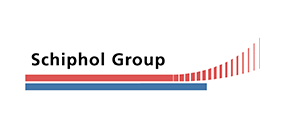 Schiphol Group
Schiphol Group is the owner and operator of Schiphol Airport in Amsterdam, the fourth largest airport in Europe. The group also operates a number of regional airports in The Netherlands and has invested in airports in Brisbane, New York, Paris, Italy, and Hong Kong.