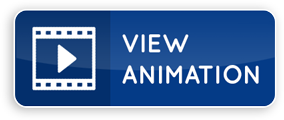 Accurate and on-time delivery in the most cost-effective manner is critical to your business success. It is an area you cannot compromise even when deadlines are tight and processes are complex. Good order fulfillment requires an excellent process and advanced technologies.  
Besides EDI, Tradeport has also deployed a Warehouse Management System (WMS) to increase the end-to-end operational efficiency. WMS controls the receipt of goods into the warehouse, works out the best location to put the stock, controls stock checking, looks after the stock picking process and then the dispatch process, all in real time. 
The system also acts as a communications hub that can be utilised to connect Tradeport, our customers, to the carriers, forwarding agents, customs brokers, transport management systems and Web tracking portals.
You can place your orders and delivery requests, and view stock by using a standard Web browser anywhere in the world. And on an authorised basis, you can also view any warehousing and supply chain activity, its status and its history. The data collected in the system help you and Tradeport review performance, forecast trend, allowing improvements to be identified, planned and measured.
We process your orders at SKU and quantity level. Our expertise in lot and serial numbers control helps you keep track of inventory expiry dates and enables quick and accurate pick-and-pack for the highest efficiency. You can send us your goods from your different vendors and let us consolidate them for you before we help send them out to your customers.
Our on-airport location gives us the advantage of being minutes away from one of the busiest and well connected airports in the world, accelerating the fulfilment to your desired destinations.