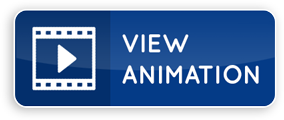 Effective management of inbound logistics reduces inventory levels, shortens time to market and cuts down on wastage. It also facilitates your swift responses to fluctuating market conditions. 
Tradeport implements a barcode system and radio frequency coverage to support Advanced Shipment Notice (ASN) to our customers so that they can prepare for an upcoming delivery. These systems also enable our customers to access inventory data on a web-based platform on a real-time basis.
Our Electronic Data Interchange (EDI) platform automates the management and transmission of documents including orders, shipment notes and invoices. It eliminates a lot of manual procedures, significantly reducing human errors and shortening our response time to your service requests.
Your incoming containers and freight will be efficiently handled by our 22 direct-access loading bays, all equipped with dock levellers. Our experienced team is ready at your service, for package count, defect check, technical check, or SKU-based check.
We offer customised racking and shelving to ensure all inbound materials and parts are aptly stocked – for all sizes and weight. The feature is specifically valuable to spare parts warehousing management. You can rely on us to manage your SKUs systematically based on inventory data including product description, manufactory date, material, size, colour, packaging and warranty terms.